Things To Do In Southwest Indiana
Southern Indiana is located between Louisville, Indianapolis, Cincinnati, and St. Louis, making it a prime meeting spot and vacation getaway! Jan 04, 2021 Spanning over 25,000 acres and encompassing a nearly 9,000-acre lake, Patoka Lake State Park is one of the best places in Southern Indiana to enjoy the outdoors.
Tropicana Evansville is one of the premier land-based casinos in the state of Indiana. But the city of Evansville has so much more going on that you must take a day off from the slots and tables to venture out into this metropolis in order to experience everything the city offers.
And while there are dozens of attractions to get excited over, I listed the best ones in this article. From sports venues to historic sites, a zoo, cultural centers, and even an old library, below are the top seven attractions in Southwest Indiana near Tropicana Evansville.
So, if hitting the area for vacation is on your mind, you can use this list to help you get an idea of what the area is all about. Keep in mind what you'll find below comprises just a handful of attractions. If you don't find what you're looking for below, this article is only scratching the surface.
Ford Center
Whether it's minor league hockey, basketball, or entertainment concerts, you'll always find live entertainment at the Ford Center. If the entertainment options over at Tropicana Evansville don't appeal to you, don't sweat it. You still have a plethora of options here.
The primary sporting tenants at the Ford Center are the Evansville Thunderbolts of the Southern Professional Hockey League (SPHL) and the Evansville Purple Aces of NCAA basketball, representing the University of Evansville.
But as mentioned, you'll find some of the finest world-class acts in music and entertainment gracing the stage at Ford Center. Past acts have included Bob Seger and the Silver Bullet Band, Elton John, Reba, the Trans-Siberian Orchestra, Lady Antebellum, and more mainstream hits.
So, check the event schedule over at the Trop, but don't be disappointed if they don't have what you're looking for. Perhaps the Ford Center has options that field as better fits for you. If so, you know where to go.
Hey, it's always good to have options, right?
Willard Library
Okay, so you don't need to be a bookworm like me to venture out to the Willard Library. In fact, if you're into Gothic Revival Architecture, genealogy, and hauntings, you definitely want to check out the Willard Library.
Yeah, the Lady in Grey is your resident ghost. But don't worry, she's benevolent, so you need not worry about her if you see something strange out of the corner of your eye. She ain't talkative either, so don't bother striking up a convo!
Anyway, enough about the hauntings. Let's talk about the architecture, where if you're an enthusiast, it's more than worth stepping away from the slots and table gaming to check out.
Here, you'll find the venue decked out in Victorian Gothic elements, featuring gothic arches, steeply pitched roofs, color contrast in the bricks, and décor, featuring terra cotta in the form of rosettes and owls like the ancient kind you see in the movies. Yep, experience it firsthand over in Evansville.
Reitz Home Museum
Located in Evansville's historic district, you can visit the Reitz Home Museum any time of the year and treat yourself to a tour you'll never forget.
Built in 1871, lumber tycoon John Augustus Reitz built the Reitz Home with French Second Empire-style architecture.
When you take a tour of the museum, brace yourself for a step back in time. You'll find hand-painted ceilings, silk-covered walls, marble fireplaces, stained glass windows, French chandeliers, and furniture depicting the era.
It's a rather quick tour, so if you need a quick break from gambling for real money at the Trop, drive out to the Reitz Home Museum, step back into the past, and enjoy the ride.
Mesker Park Zoo and Botanic Garden
One of Evansville's oldest attractions sits on 50 acres of land and encompasses over 700 animals comprising 200 species. The animal lover in you won't know which way to turn when you enter the games of Mesker Park Zoo considering the number of authentic exhibits you'll find here.
The more popular exhibits include:
Amazonia
North America
The Discovery Center
Lemur Forest, African Rift
The Kley Building
Asia & Australia
Children's Enchanted Forest
Lake Victoria
African Panorama
With so many exhibits available for guests of all ages and interest levels, you will discover your favorite species of animal here at Mesker Park Zoo and Botanic Garden.
And if you're into the botanical side of things, you'll love the features over at Amazonia plus the number of botanical gardens on the site for your experience and animal consumption.
Bosse Field
You won't find the third-oldest baseball park on the MLB circuit. Instead, you'll find it at Bosse Field, which has entertained crowds since 1915. Only Wrigley Field and Fenway Park have Bosse Field beaten in the age column.
Bosse Field's main tenant is the Evansville Otters, a minor league baseball team that are members of the independent Frontier League. However, if the Otters aren't in town when you're frequenting over at Tropicana Evansville, don't sweat.
This venue hosts many baseball events, including high school baseball, American Legion baseball, college baseball, college soccer, and even concerts. You're bound to find something going on at Bosse Field if the live music and entertainment at the Trop isn't cutting it for you.
And if you're into historical ballparks, Bosse Field's classic design is reason enough to take a trip even if the venue doesn't have a scheduled event going on that day.
Bosse Field is for more than just the baseball enthusiast. If you love history and architecture, you too will discover something of value at this historic baseball venue.
Victory Theatre
Fun Things To Do In Southwest Indiana
If you're looking for more sophisticated entertainment during your stay in Evansville, Victory Theatre should be your main point of interest. This historic landmark hosts several productions, including local ballets, modern dance, theater, and touring.
And given its addition to the US National Register of Historic Places, you can place a safe bet that the theatre possesses breathtaking history.
From its opening in 1921 to its closing in 1979, where it sat decaying for nearly two decades until it was bought in 1998 and renovated at the cost of $15 million, history lurks behind every corner of this venue.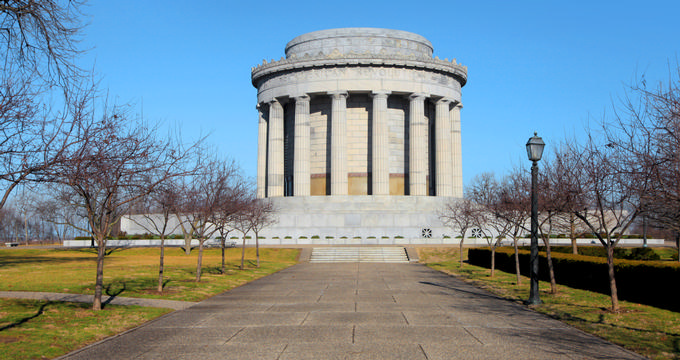 So, take a break from the nonstop slot and table gaming one of Indiana's top casinos, the Trop, and take a ride to Victory Theatre. Whether you're into sophisticated productions or if you're just here to admire the outstanding architecture of this historic site, you're in for an experience you won't soon forget.
Angel Mounds State Historic Site
So far, we've discussed sporting venues, museums, zoos, and a legendary theater. But perhaps the biggest and greatest attraction you must visit if you're gaming at Tropicana Evansville is the Angel Mounds State Historic Site, the Home of an Ancient Metropolis.
As implied above, the location is the site of a former town that covered 103 acres of land, housed 1,000 Native Americans of the Mississippian culture, and incorporated earthen mounds whose purpose involved elevating important buildings.
The town served as an important religious, political, and trading outpost to the Mississippian people who lived within a 75-mile radius.
Today, the land has preserved what the Native Peoples of the Mississippian culture built with the historic site. Here, you'll find recreations of the buildings that once stood on the land, plus a nature preserve full of hiking and biking trails.
Things To Do In Southwest Indiana This Weekend
So, whether you're looking for a taste of ancient history or if you'd just love to get a good cardio workout on land that once served an important purpose to the ancient people of the Mississippian culture, the Angels Mounds State Historic Site is more than worth the visit.
Oh, and before you go out and explore the trails and the mounds themselves, stop in at the imperative center for an interactive educational experience on the site's history and archaeology. Learn the stories of the people who inhabited this land from 1000 to 1450 AD, then take that hike.
Here, you'll find the Angels Mounds Loop Trail waiting. So, as you're hiking, biking, or running, brace yourself for the stunning scenery you're about to treat your eyes to.
Rejuvenate the mind, body, and soul with an educational experience, a workout you'll never forget, and a sightseeing experience for the ages. Then, return to the Trop for some more gaming action.
Conclusion
You won't find a more diverse city that covers history, sports, science, and culture anywhere else in Southwest Indiana. With that said, you're in for a real vacation destination when you visit Tropicana Evansville and wish to explore its surrounding area.
And as you can see from the list, you'll find sports, history, art, and the works fused into one attraction in some of these examples. So, if you're traveling with a group of friends who each possess a unique set of interests, you can rest easy when looking for attractions in Evansville.
With all of these lists, there are dozens of attractions and activities to get lost in when you travel to Evansville. Don't think that what you see listed here is as good as it gets—far from it.
Things To Do In Southwest Indiana This Weekend
Have you rocked the casino floor at Tropicana Evansville? If so, did you visit any of the listed attractions? Let us know and tell us about your experience.
Things To Do In Southwest Indiana
Please enable JavaScript to view the comments powered by Disqus.